Comcast SD-WAN Expansion to SMBs
For small and midsize businesses (SMBs) with a single location or multiple standalone locations, who need to connect to cloud or software-as-a-service (SaaS) applications but avoid site-to-site networking, Comcast Business will expand its SD-WAN portfolio. Frost and Sullivan recognized this.
In its 2022 Managed SD-WAN Services in North America report, Frost & Sullivan. In North America, Comcast was the second-largest SD-WAN provider at the time. Frost & Sullivan noted that the provider is "especially successful among enterprise customers with 250 or more sites."
Using a centralized intelligent SDN console, Comcast Business SD-WAN brings software-defined networking to businesses. As a result, network management is simplified. SD-WAN is an over-the-top (OTT) service provided through universal customer premises equipment (uCPE) that combines Comcast-provided and customer-supplied underlay. As a result, a single location can access cloud-based applications, or multiple sites can participate in virtual networking.
A key point: Useful links for pre-information:
Stephen Thomas, Senior Industry Director, Network Services, Frost & Sullivan, said:
"Comcast Business continues to establish itself as a leader in managed SD-WAN and, with its white-glove service and customer focus, translates well into the larger enterprise market," he said. In addition, he continued, "Its acquisition and integration of Masergy have also proven helpful overall given Masergy's solid reputation, industry-leading SLAs, and leadership in customer self-portal technologies."
Frost RadarTM ranks Comcast Business as a Leader among the top twelve North American-managed SD-WAN providers. One of Comcast Business' key differentiations is its position as the second-largest SD-WAN provider in North America, its reputation for success among enterprise customers with 250 or more sites, and its acquisition of global SD-WAN leader Masergy, which has enabled the company to enhance its portfolio and expand its partner ecosystem.
Comcast SD-WAN supports the following core features:
Standalone site support
You can get scalable, resilient Internet connectivity with multiple or one locations. 

Optimize availability and performance for cloud applications. 
Centralized network policy management
With a single click, you can change multiple sites.

Create templates for sites sharing routing policies so that changes can be made remotely simultaneously.

Run the network and applications locally.

Use a voice-activated device or your desktop to check network performance. 
Network flexibility
A maximum of four underlays may be used.

Ensure your network is always up and running with 4G LTE backup.
Application-aware traffic steering
Organize applications according to priority.  

Create dynamic policies to direct traffic on the optimal path.

Enable automatic failover. 
Cost-efficient connectivity
Connect via low-cost megabit broadband.

Aggregate bandwidth.
Open-system flexibility
The service is delivered via universal CPEs.

Enable multi-vendor technologies integration to scale new applications.
Integrated security
Integrate

Advanced Security

for on-premises or cloud-based security.

SD-WAN offers both. 
Reporting and analytics
With detailed reporting, you will understand your network.

Utilize application intelligence and predictive analytics to empower IT, teams.
Advanced security includes:
Cybersecurity and virtual network functions for on-premise businesses.
Multifaceted solutions and expert support

Advanced firewall protection

Simple visibility into security logs

Site-to-site traffic inspection

Secure Remote Access protects remote workers and systems
With Comcast Business and Masergy. With security offerings and managed services, Comcast provides a full range of fiber, broadband, and software-defined network solutions. In addition, Comcast has a list of SD-WAN experts to help you identify the SD-WAN solution best suited to your organization's location, applications, and teams.
Get support for multiple network access options, including single or multiple hybrid Internet connections. Or connect directly to secure private networks.

Establish secure virtual connections through our many vendor-agnostic solutions.

Secure Access to third-party services and applications you already use.

Help protect your environment with advanced security, SASE options, and managed security.

Control it all via our advanced digital experience with managed services know-how.
According to a company statement, the updated capabilities are designed for companies without IT budgets or corporate networks. However, they must support single locations with cloud connectivity through public Internet services. Several providers are noticing small businesses' networking challenges and expanding their portfolios accordingly. Comcast is just one of these providers. In addition, with a new entry price of under $150 per site, Aryaka recently announced enhanced SD-WAN and SASE products for SMEs.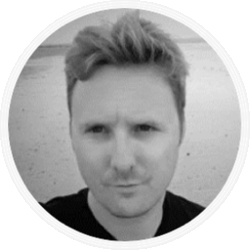 Latest posts by Matt Conran: The Visual Age
(see all)