F5 New Distributed Cloud with Multi-Cloud Services
Organizations use dispersed application deployments, traversing traditional and modern architectures and multiple hosting environments. Nevertheless, these distributed deployments add operational complexity creating gaps in visibility that will increase the surface area for bad actors to play with. 
Bad actors will get in eventually, and you want to minimize the attack surface as much as possible. F5 covers this with a platform-based approach offering distributed cloud services for networking and security. Specifically, F5 has recently introduced Distributed Cloud App Connect and Distributed Cloud Network Connect, allowing a variety of multi-cloud networking use cases.
A key point: Additional technical information
Distributed Cloud App Connection:
You can connect and secure modern applications and Application Programming Interfaces (APIs) across cloud locations and types. This service provides app-to-app connectivity and orchestration for workloads distributed across multiple cloud regions, providers, and edge sites. Now we can ensure secure application-layer networking between clouds with granular service and request-level controls for DevOps.
In summary, with Distributed Cloud App Connect, wherever an application is running, regardless of which it needs access to resources hosted on some other domain, everything from networking to visibility to security is connected to the control console provided by F5.
Some of the core capabilities include:
Application networking: Load balancing for TCP, UDP, and HTTP/S requests

Application segmentation: Granular policies to secure endpoint access

End-to-end encryption Native TLS encryption from workload-to-workload

Application security integration Same Distributed Cloud Console for app and API security

Service discovery: Cross-cluster service discovery

Observability: App-level dashboards and metrics

Ingress and egress: Route-based policy enforcement for HTTP and HTTPS traffic
Distributed Cloud Network Connect:
The Distributed Cloud Network Connection lets you quickly and securely network across public clouds, hybrid clouds, and edge sites via an agile SaaS-based service. Now we can have cloud networking across regions or providers, allowing us to connect instances deployed across multiple cloud regions and providers rapidly. Distributed Cloud Network Connect operates at the network level, combining connectivity services from cloud providers, edge environments under a single organizational roof.
Some of the core capabilities include:
Automated provisioning: One-click provisioning for connectivity and security

Integrated services stack: Common routing, segmentation, and access everywhere

Service insertion: Seamless insertion of services like firewalls

Network segmentation: Network isolation across clouds, on-premises, and within the F5 Global Network

End-to-end observability: Full network visibility across clouds and on-premises

SaaS-based: As-a-service for simplified operations and scaling

Private connectivity: Private links and backbone via the F5 Global Network

Application networking integration: Application networking via Distributed Cloud App Connect
Distributed Cloud App Connect and Distributed Cloud Network Connect are now available for any F5 subscription plan under the F5 Distributed Cloud Mesh platform capability.  
F5's Distributed Cloud Service
F5's Distributed Cloud Service, which is a SaaS-based solution. That allows capabilities to extend applications, including a range of security and networking services across one or more public clouds. This also may include support for a range of hybrid deployments, native Kubernetes environments, along with edge sites, covering the most common use cases.
The F5 Distributed Cloud Services are delivered via software as a service (SaaS), allowing you to sign up for a free trial or a monthly plan with a credit card—the service(s) will be immediately available. 
There are four main tiers. The first is free; then we have individuals, teams, and finally, organizations. The tier you choose enables different network and security services, with the organization tier offering advanced API support and fast health checks across all locations in under 1 second.
You can also extend your design to create combinations based on your imagination—for example, deploying SD-WAN across two locations and building networks and security policies across these locations and to the public Internet.
The following are the main pillars that they offer:
Security:
DDoS Mitigation: Mitigate application-based and volumetric distributed denial of service (DDoS) attacks.

API Security: Discover API endpoints, allow legitimate transactions, and monitor for anomalous behaviors
Fraud and Risk
Account Protection: Powerful artificial intelligence for fraud protection.
Authentication Intelligence: Increase topline digital revenue and improve customer experience by eliminating login friction for legitimate returning consumers.
Muli-Cloud Networking
Network Connect: Easily network across cloud locations and providers with simplified provisioning and end-to-end security

App Connect: Securely connect distributed workloads across cloud and edge locations with integrated app security
Performance and Reliability
DNS: Get a primary or secondary DNS and boost apps' global performance and resilience across multiple clouds and availability zones.

DNS Load Balancer: Simplify cloud-based DNS management and load balancing and get disaster recovery to ease the burden on operations and development teams

CDN: Enables rich digital experiences with a high-performing, multi-cloud, and edge-focused CDN that integrates with app security services.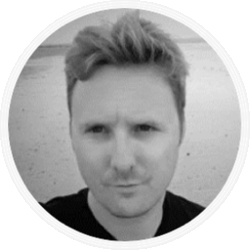 Latest posts by Matt Conran: The Visual Age
(see all)