Zero Trust Security Strategy
Today's networks are complex beasts, and considering yourself a fully zero trust network design is a long journey. It means different things to different people. Networks these days are heterogeneous, hybrid, and dynamic. Over time, technologies have been adopted, from punch card coding to the modern-day cloud, container-based virtualization, and distributed microservices. This complex situation leads to a dynamic and fragmented network along with fragmented processes. The problem is that enterprises over-focus on connectivity without fully understanding security. Just because you connect does not mean you are secure. Unfortunately, this misconception may allow the most significant breaches. As a result, those who can move towards a zero-trust environment with a zero-trust security strategy provide the ability to enable some new techniques that can help prevent breaches, such as zero trust and microsegmentation, zero trust networking. Along with Remote Browser Isolation technologies that render web content remotely. 






Zero Trust and Microsegmentation

People overfocus on connectivity and forget security.

Starting a data-centric model.

Automation and Orchestration.

Starting a Zero Trust security journey.
A key point: zero trust and microsegmentation 
The concept of zero trust and micro segmentation security allows organizations to execute a Zero Trust model by erecting secure micro-perimeters around distinct application workloads. Organizations can eliminate zones of trust that increase their vulnerability by acquiring granular control over their most sensitive applications and data. It enables organizations to achieve a zero-trust model and helps ensure the security of workloads regardless of where they are located.
A key point: Control vs. visibility
Zero trust and microsegmentation overcome this with an approach that seeks to provide visibility over the network and infrastructure to ensure you follow security principles such as least privilege. Essentially, you are giving up control but also gaining visibility. This provides the ability to understand all the access paths in your network. For example, within a Kubernetes environment, administrators probably don't know how the applications connect to your on-premises data center or get Internet connectivity visibility. Hence, one should strive to give up control for visibility to understand all the access paths. Once all access paths are known, you need to review them in an automated manner consistently.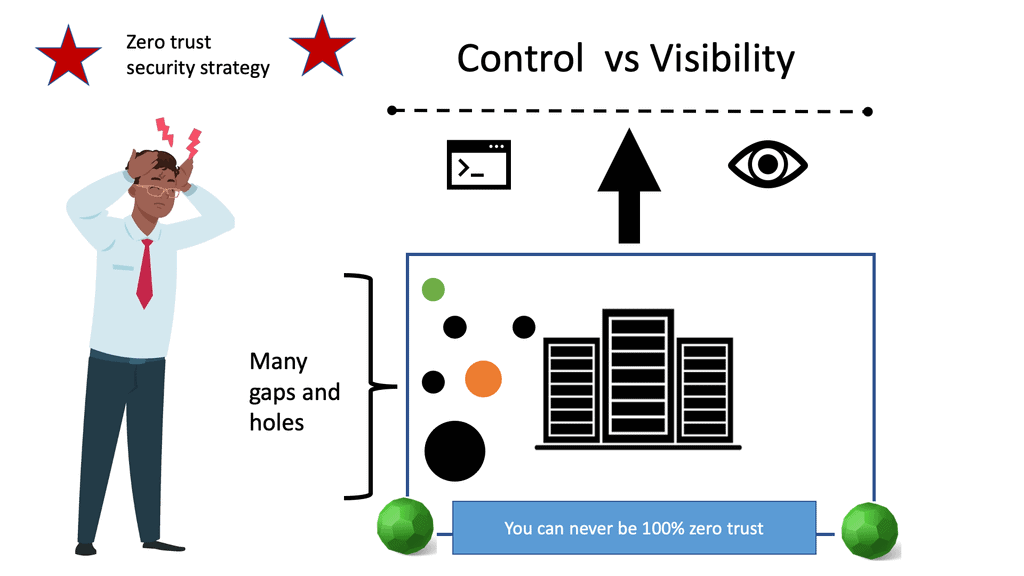 Zero Trust Security Strategy
The move to zero trust security strategy can assist in gaining the adequate control and visibility needed to secure your networks. However, it consists of a wide spectrum of technologies from multiple vendors. For many, embarking on a zero trust journey is considered a data- and identity-centric approach to security instead of what we originally viewed as a network-focused journey.  
Zero Trust Security Strategy: Data-Centric Model
Zero trust and microsegmentation
In pursuit of zero trust and microsegmentation, it is recommended to abandon traditional perimeter-based security and focus on the zero trust reference architecture and its data. One that understands and maps data flows can then create a micro perimeter of control around their sensitive data assets to gain visibility into how they use data. Ideally, you need to identify your data and map its flow. Many claims that zero trust starts with the data. And the first step to building a zero trust security architecture is identifying your sensitive data and mapping its flow.
We understand that you can't protect what you cannot see; gaining the correct visit of data and understanding the data flow is critical. However, securing your data, even though it is the most important step, may not be your first zero trust step. Why? It's a complex task.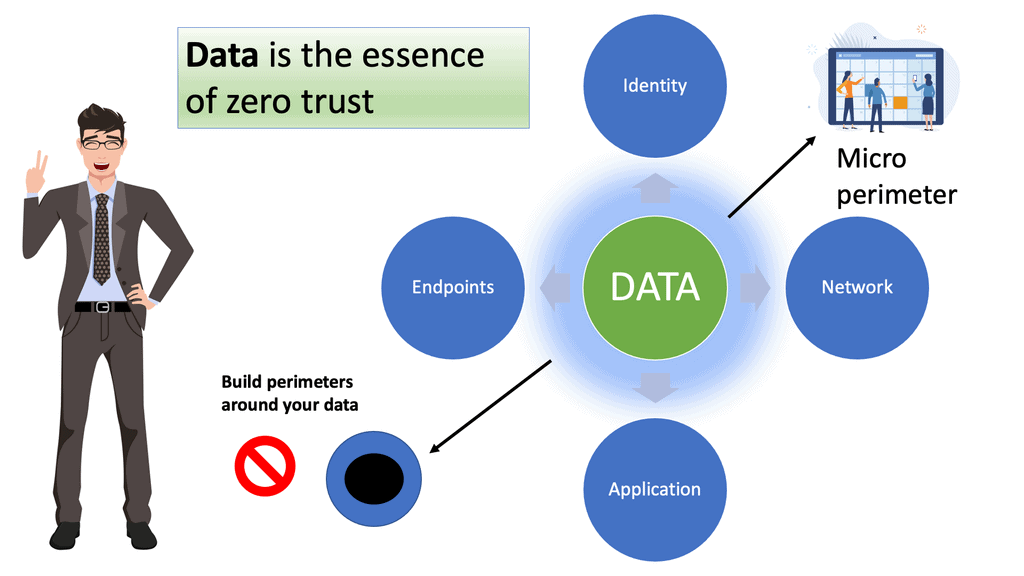 Start a zero trust security strategy journey
For a successful Zero Trust Network ZTN, I would start with one aspect of zero trust as a project recommendation. And then work your way out from there. When we examine implementing disruptive technologies that are complex to implement, we should focus on outcomes, gain small results and then repeat and expand.
A key point. Zero trust automation
This would be similar to how you may start an automation journey. Rolling out automation is considered risky. It brings consistency and a lot of peace of mind when implemented correctly. But at the same time, if you start with advanced automation use cases, there could be a considerable blast radius. As a best practice, I would start your automation journey with config management and continuous remediation. And then move to move advanced use cases throughout your organization. Such as edge networking, full security ( Firewall, PAM, IDPS, etc.), and CI/CD integration.
A key point: You can't be 100% zero trust
It is impossible to be 100% secure. You can only strive to be as secure as you can without hindering agility. It is similar to that embarking on a zero-trust project. It is impossible to be 100% zero trust as this would involve turning off everything and removing all users from the network. We could use single-packet authorization without sending the first packet! 
Do not send a SPA packet
When doing so, we would keep the network and infrastructure dark without sending the first SPA packet to kick off single-packet authentication. However, lights need to be on, services need to be available, and users need to access the services without too much interference. Users expect some downtime. Nothing can be 100% reliable all of the time. Then you can balance velocity and stability with practices such as Chaos Engineering Kubernetes. But users don't want to hear of a security breach.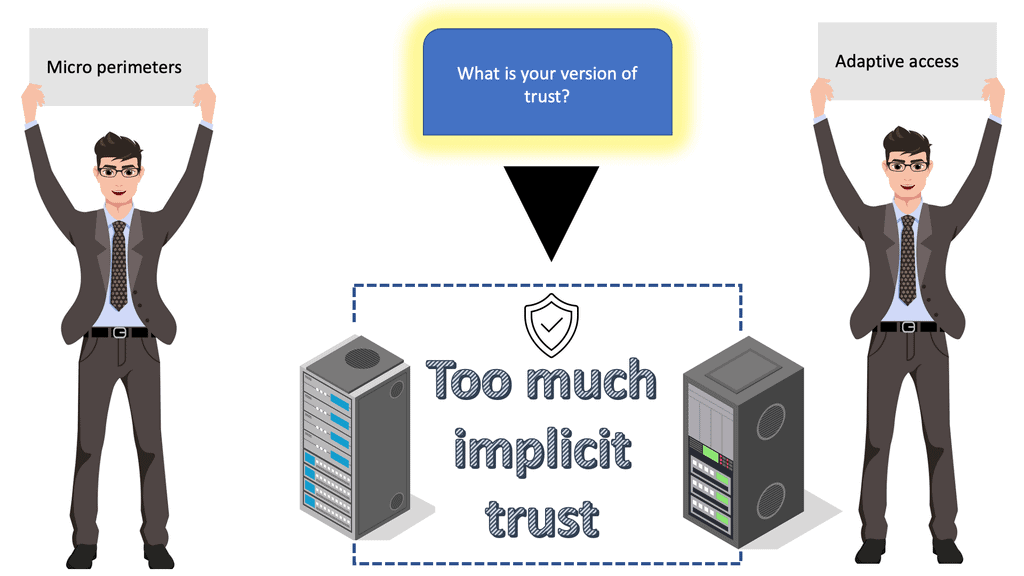 A key point. What is trust?
So the first step toward zero trust is to determine a baseline. This is not a baseline for network and security but a baseline of trust. And zero trust is different for each organization, and it boils down to the level of trust; what level does your organization consider zero trust?  What mechanism do you have in place? There are many avenues of correlation and enforcement to reach the point where you can call yourself a zero trust environment. It may never become an overall zero trust environment but is limited to certain zones, applications, and segments that share a common policy and rule base.
A key point: Choosing the vendor
Also, can zero trust security vendors be achieved with a single vendor regarding vendor selection? In reality, no one should consider implementing zero trust with one vendor solution. However, many of the zero trust elements can be implemented with a SASE definition. Known as Zero Trust SASE. In reality, there are too many pieces to a zero-trust project, and not one vendor can be an expert on all of them. Once you have determined your level of trust and what you expect from a zero-trust environment, you can move to the main zero-trust element and follow the well-known zero-trust principles. Firstly, automation and orchestration. You need to automate, automate and automate.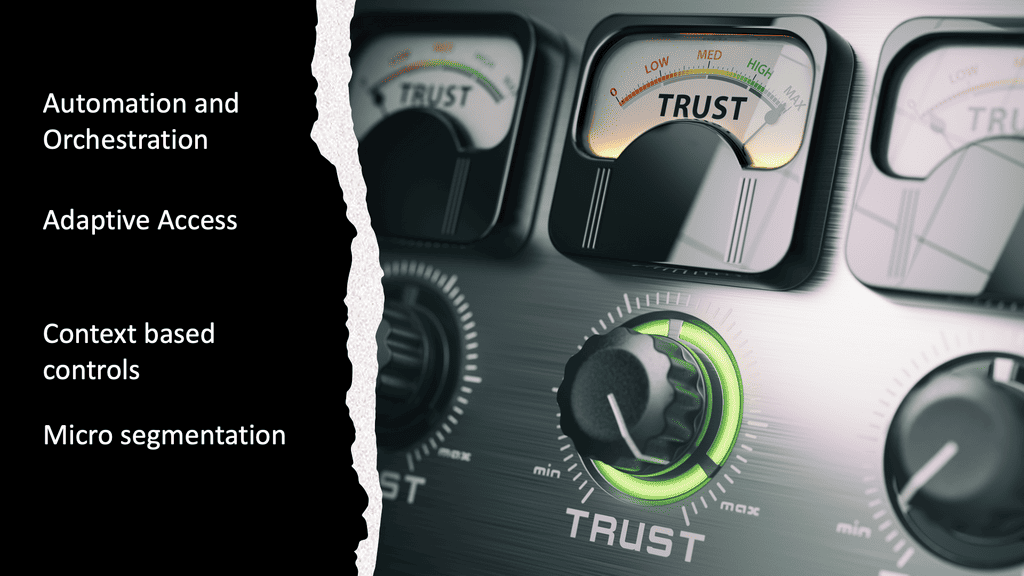 Zero Trust Security Strategy: The Components
Automation and orchestration
Zero trust is impossible to maintain without automation and orchestration. Firstly, you need to have identification of data along with access requirements. All of this must be defined along with the network components and policies. So if there is a violation, here is how we reclaim our posture without human intervention. This is where automation comes to light; it is a powerful tool in your zero trust journey and should be enabled end-to-end throughout your enterprise.
An enterprise-grade zero trust solution must work at high speed with the scaling ability to improve the automated responses and reactions to internal and external threats. This is the automation and orchestration stage which is about defining and managing the micro perimeters to provide the new and desired connectivity. For a platform approach to automation, Ansible architecture consists of Ansible Tower and the Ansible Core based on the CLI.
Zero trust automation
With the matrix of identities, workloads, locations, devices, and data continuing to grow more complicated, automation provides a necessity. And you can have automation in different parts of your enterprise and at different levels. You can have pre-approved playbooks stored in a Git repository that can be version controlled with a Source Control Management system (SCM). Storing playbooks in a Git repository puts all playbooks under source control, so everything is better managed. Then you can use different security playbooks already approved for different security use cases. Also, when you bring automation into the zero trust environments, the Ansible variables can be used to separate site-specific information from the playbooks. This will be your playbooks more flexible. You can also have a variable specific to the inventory known as the Ansible inventory variable.
Schedule zero trust playbooks under version control
For example, you can kick off a playbook to run at midnight daily to check that patches are installed. If there is a deviation from a baseline, the playbook could send notifications to relevant users and teams.

Ansible Tower: Delegation of Control
I use Ansible Tower, which has a built-in playbook, scheduling, and notifications for many of my security baselines. I can combine this with the "check" feature so less experienced team members can run playbook "sanity" checks and don't have the need or full requirement to perform change tasks. Role-based access control can be tightly controlled for even better delegation of control. You can integrate Ansible Towers with your security appliances for advanced security uses. Now we have tight integration with security and automation. Integration is essential; unified automation approaches require integration between your automation platform and your security technologies. 
Security integration with automation
For example, we can have playbooks that automatically collect logs for all your firewall devices. These can be automatically sent back to a log storage backend for analysts, where machine learning (ML) algorithms can perform threat hunting and examine for any deviations. Also, I find Ansible Towers workflow templates very useful and can be used to chain different automation jobs into one coherent workflow. So now we can chain different automation events together. Then you can have actions based on success, failure, or always.
A key point – Just alert and not block
You could just run a playbook to raise an alert. It does not necessarily mean you should block. I would only block something when necessary. So we are using automation to instantiate a playbook to bring those entries that have deviated from the baseline back into what you consider to be zero trust. Or we can automatically move an endpoint into a sandbox zone. So the endpoint can still operate but with less access. 
Consider that when you first implemented the network access control (NAC), you didn't block everything immediately; you allowed it to bypass and log in for some time. From this, you can then build a baseline. I would recommend the same thing for automation and orchestration. When I need to block something, I would recommend human approval to the workflow.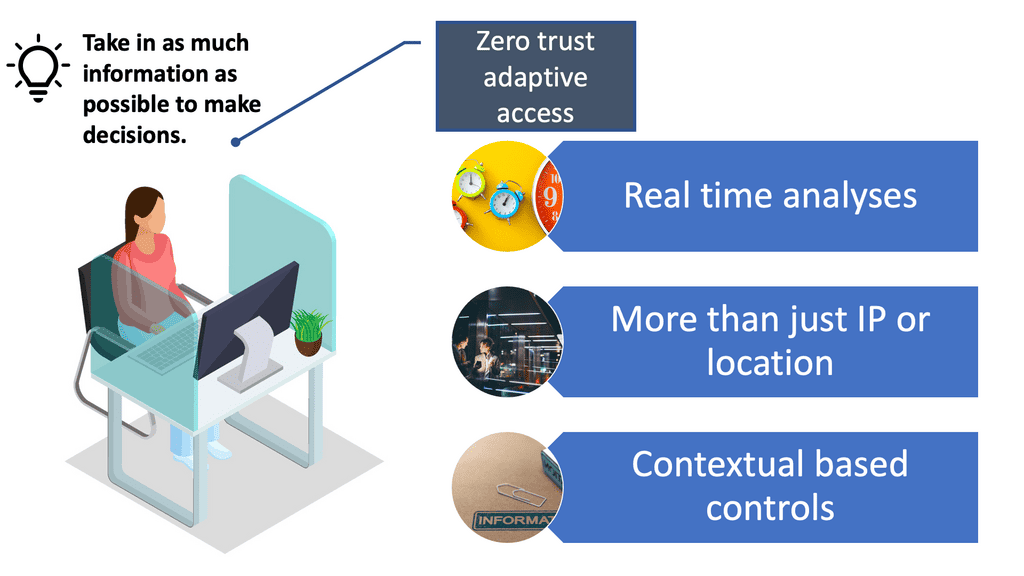 Zero Trust Least Privilege, and Adaptive Access
Enforcement points and flows
As you build out the enforcement points, it can be yes or no. Similar to the concept of the firewall's binary rules and they are the same as some of the authentication mechanisms work. However, you must keep an eye on anomalies regarding things like flows. You must stop trusting packets as if they were people. Instead, they must eliminate the idea of trusted and untrusted networks. 
Identity centric design
Rather than using IP addresses to base policies on, zero trust policies are based on logical attributes. This ensures an identity-centric design around the user identity and not the IP address. This is a key component of zero trust, how you can have adaptive access for your zero trust versus a simple yes or no. Again, following a zero trust identity approach is easier said than done. 
A key point: Zero trust identity approach
With a zero trust identity approach, the identity should be based on logical attributes, for example, the multi-factor authentication (MFA), transport layer security (TLS) certificate, the application service, or the use of a logical label/tag. Tagging and labelling are good starting points, as long as those tags and labels make sense when they flow across different domains. Also, consider the security controls or tagging offered by different vendors.
How do you utilize the different security controls from different vendors, and more importantly, how do you use them adjacent to one another? For example, Palo Alto utilizes an App-ID, a patented traffic classification system. Keep in mind, vendors such as Cisco have end-to-end tagging and labelling when you integrate all of their products, such as the Cisco ACI and SD-Access.
Zero trust environment and adaptive access
Adaptive access control uses policies that allow administrators to control user access to applications, files, and network features based on multiple real-time factors. Not only are there multiple factors to consider, but these are considered in real time. What we are doing is responding to potential threats in real time by continually monitoring user sessions for a variety of factors. We are not just looking at IP or location as an anchor for trust.
Anything tied to an IP address is useless. Adaptive access is more of an advanced zero trust technology, which likely comes later in the zero trust journey. Adaptive access is not something you would initially start with.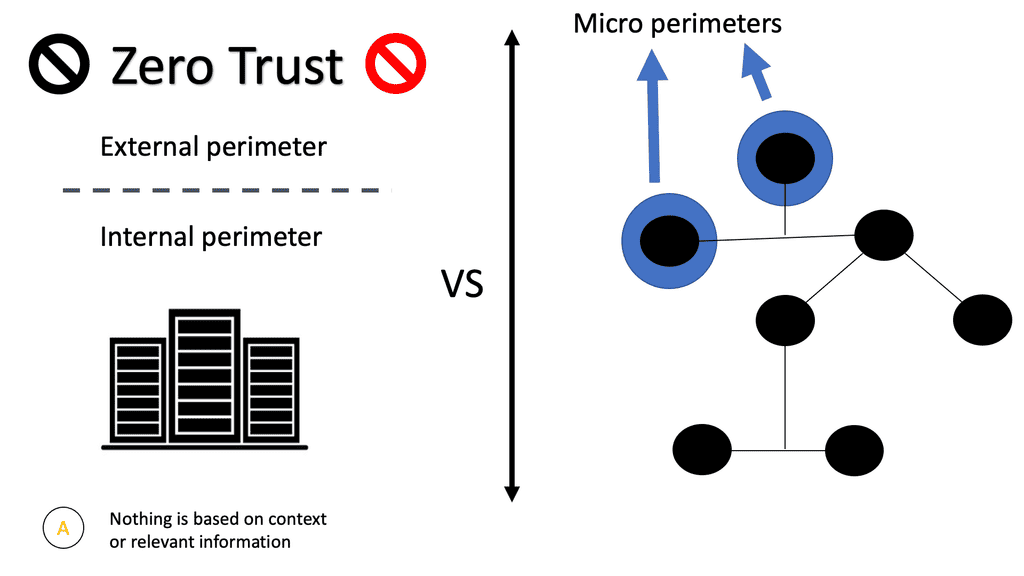 Zero Trust and Microsegmentation 
VMware introduced the concept of microsegmentation to data center networking in 2014 with VMware NSX micro-segmentation. And it has grown in usage considerably since then. It is difficult to implement and requires a lot of planning and visibility. Zero trust and microsegmentation security enforce the security of a data center by monitoring the flows inside the data center. The main idea is that in addition to network security at the perimeter, data center security should focus on the attacks and threats from the internal network.
Small and protected isolated sections
With zero trust and microsegmentation security, the traffic inside the data center is differentiated into small isolated parts, i.e., micro segments depending on the traffic type and sensitivity level. A strict micro-granular security model that ties security to individual workloads can be adopted. Security is not simply tied to a zone; we are going right to the workload level to define the security policy. By creating a logical boundary between the requesting resource and protected assets, we have minimized lateral movement elsewhere in the network, gaining east west segmentation.
Zero trust and microsegmentation
It is often combined with micro perimeters. By shrinking the security perimeter of each application, we can control a user's access to the application from anywhere and any device without relying on large segments that may or may not have intra-segment filtering.
Use case: Zero trust and microsegmentation:  5G
Micro segmentation is the alignment of multiple security tooling along with aligning capabilities with certain policies. One example of building a micro perimeter into a 5G edge is with containers. The completely new use cases and services included in 5G bring large concerns as to the security of the mobile network. Therefore, require a different approach to segmentation.
Micro segmentation and 5G
In a 5G network, a micro segment can be defined as a logical network portion decoupled from the physical 5G hardware. Then we can chain several micro-segments chained together to create end-to-end connectivity that maintains application isolation. So we have end-to-end security based on micro segmentation, and each micro segment can have fine-grained access controls.
A key point: Zero trust and microsegmentation: The solutions
A big proposition for enabling zero trust is micro segmentation and micro perimeters. Their use must be clarified upfront. Essentially, their purpose is to minimize and contain the breach (when it happens). Rather than using IP addresses to base segmentation policies, the policies are based on logical constructs. Not physical attributes. 
Monitor flows and alert
Ideally, favour vendors with micro segmentation solutions that monitor baseline flows and alert on anomalies. These should also assess the relative level of risk/trust and alert on anomalies.  They should also continuously assess the relative level of risk/trust on the network session behaviour observed. This may include unusual connectivity patterns, excessive bandwidth, excessive data transfers, and communication to URLs, or IP addresses with a lower level of trust. 
Micro segmentation in networking
The level of complexity comes down to what you are trying to protect. This can be something on the edges, such as a 5G network point, IoT, or something central to the network. Both of which may need physical and logical separation. A good starting point for your micro segmentation journey is to build a micro segment but not in enforcement mode. So you are starting with the design but not implementing it fully. The idea is to watch and gain insights before you turn on the micro segment.
Containers and Zero Trust
Let us look at a practical example of applying the zero trust principles to containers. There are many layers within the container-based architecture to which you can apply zero trust. For communication with the containers, we have two layers. Nodes and services in the containers with a service mesh type of communication with a mutual TLS type of solutions.  The container is already a two-layer. We have the nodes and services. The services communicate with an MTLS solution to control the communication between the services. Then we have the application. The application overall is where you have the ingress and egress access points.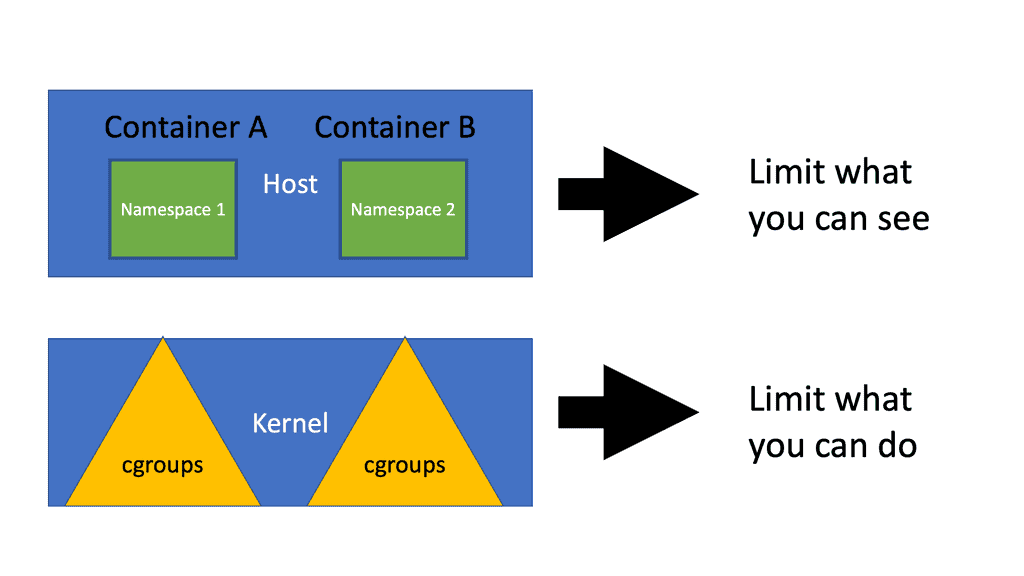 The OpenShift secure route
OpenShift networking SDN is similar to a routing control platform based on Open vSwitch that operates with the OVS bridge programmed with OVS rules. OVS networking has what's known as a route construct. These routes provide access to specific services. Then, the service acts as a software load balancer to the correct pod. So we have a route construct that sits in front of the services. This abstraction layer along with the OVS architecture brings many benefits to security.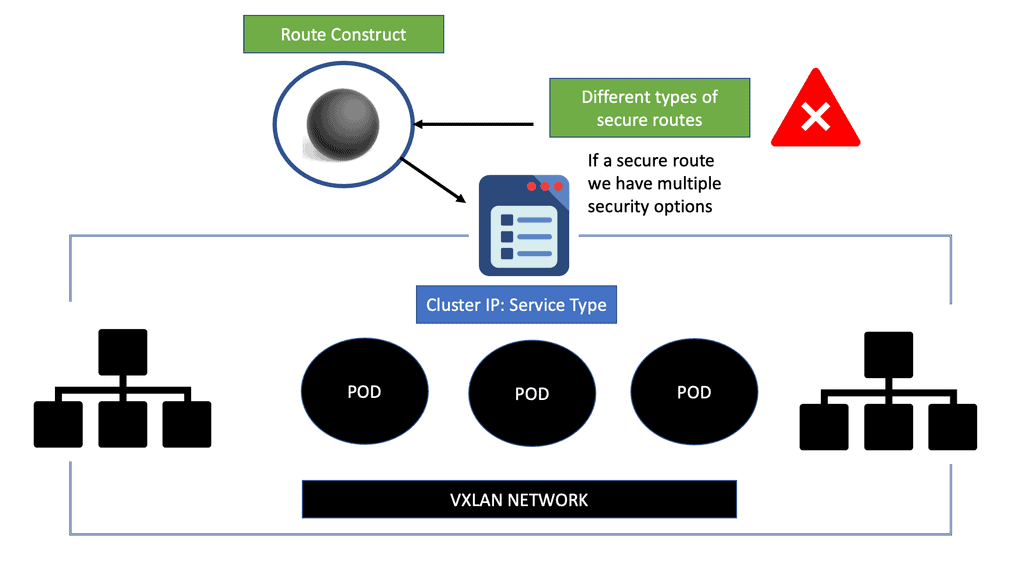 Firstly, the service is the first level of exposing applications, but they are unrelated to DNS name resolution. To make servers accepted by FQDN, we use the OpenShift route resource, and the route provides the DNS. In Kubernetes's words, we use Ingress, which exposes services to the external world. However, in Openshift, it is a best practice to use a routing set. Routes are an alternative to Ingress.
OpenShift security: OpenShift SDN and the secure route 
One of the advantages of the OpenShift route construct is that you can have secure routes. Secure routes provide advanced features that might not be supported by standard Kubernetes Ingress controllers, such as TLS re-encryption, TLS passthrough, and split traffic for blue-green deployments.  Securing containerized environments is considerably different from securing the traditional monolithic application because of the inherent nature of the microservices architecture. A monolithic application has few entry points, for example, ports 80 and 443. 
Not every monolithic component is exposed to external access and is required to accept requests directly. Now with a secure openshift route, we can implement security where it matters most and at any point in the infrastructure. 
Context Based Authentication
For zero trust, it depends on what you can do with the three different types of layers. The layer you want to apply zero trust depends on the context granularity. For context based authentication, you need to take in as much context as possible to make access decisions, and if you can't, what are the mitigating controls? You can't just block. We have identity versus the traditional network-type parameter of controls. If you cannot rely on the identity and context information, you rely on and shift to network-based controls as we did initially. Network-based controls have been around for decades and create holes in the security posture. 
However, suppose you are not at a stage to implement access based on identity and context information. In that case, you may need to keep the network-based control and look deeper into your environment where you can implement zero trust to regain a good security posture. This is a perfect example of why you implement zero trust in isolated areas.
Examine zero trust layer by layer
So it would help if you looked layer by layer for specific use cases and then at what technology components you can apply zero trust principles. So it is not a question of starting with identity or micro segmentation. The result should be a combination of both. However, identity is the key jewel to look out for and to take in as much context as real-time to make access decisions and keep threats out. 
Take a data-centric approach. Zero trust data
It is imperative to gain visibility into the interaction between users, apps, and data across many devices and locations. This allows you to set and enforce policies irrespective of location. A data-centric approach takes location out of the picture. It comes down to "WHAT," and this is always the data. What are you trying to protect? So you should build out the architecture method over the "WHAT."
Zero Trust Data Security
Step 1: Identify your sensitive data 
You can't protect what you can't see. Everything managed desperately within a hybrid network needs to be fully understood and consolidated into a single console. Secondly, once you know how things connect, how do you ensure they don't reconnect through a broader definition of connectivity? You can't just rely on IP addresses anymore to implement security controls. So here, we need to identify and classify sensitive data. By defining your data, you can identify sensitive data sources to protect. Next, simplify your data classification. This will allow you to segment the network based on data sensitivity. Start with a well-understood data type or system when creating your first zero trust micro perimeter.
Step2: Zero trust and microsegmentation
Micro segmentation software that segments the network based on data sensitivity  
Secondly, you need to segment the network based on data sensitivity. Here we are defining a micro perimeter around sensitive data. Once you determine the optimal flow, identify where to place the micro perimeter.  Keep in mind that virtual networks are designed to optimize network performance; they can't by themselves prevent malware propagation, lateral movement, or unauthorized access to sensitive data. Similar to the VLAN, it was used for performance but became a security tool.
A final note: Firewall micro segmentation
Enforce micro perimeter with physical or virtual security controls. There are multiple ways to enforce micro perimeters. For example, we have NGFW from a vendor like Check Point, Cisco, Fortinet, or Palo Alto Networks.  If you've adopted a network virtualization platform, you can opt for a virtual NGFW to insert into the virtualization layer of your network. You don't always need an NGFW to enforce network segmentation; software-based approaches to microsegmentation are also available.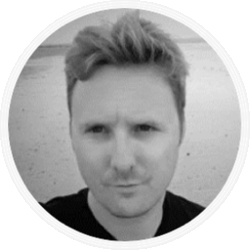 Latest posts by Matt Conran: The Visual Age
(see all)